Literacy And Storytelling Launchpad
This course provides a practical framework to get children engaged in books/stories, to integrate literacy into play, and develops language!
Ideal for all EYFS and Key Stage 1 Staff
Perfect for private nurseries, schools, and childminders
Optimised for speed – get from A to B in the shortest timeframe
Create an outstanding mindfulness culture
The ultimate roadmap on the exact steps to take and when
Ideal for staff training, INSETs, twilights, and staff meetings
---
Practical Content
A huge emphasis on hands-on advice, tips and strategies from an early years teacher of ten years' experience. What to do in the real world, and how to do it.
2 Hours Of Video Footage
Split across 25 high-tempo videos, each with multiple ideas, tips and strategies including loose parts, puppets, DIY storytelling resources, and many more…
A Mix Of Old And New
A few early years classic activities revamped and modernised in a range of ways, and many brand new original strategies that you will never have seen
Inspire Progress Across The Curriculum
How to inspire storytelling across all provision and curriculum areas. Literacy leads to progress across the whole child. Find out how this works and how to do it.
Create Outstanding Progress On Any Budget
Create simple but exciting resources that will last a lifetime and cost almost nothing. Literacy and storytelling is either cheap or free, but has lifelong positive effects.
Maximise Your Limited Time
Our system is optimised to use your time to the best advantage. Create an outstanding provision in a minimum number of steps, and create long-lasting impact with achievable actions.
For children to develop into confident readers and learners, normally two things are required – one is an ability to learn phonics. The other, arguably much more important quality, is a love and an interest in stories.
This is what comes first, and drives forward the later skills, as well as being a central part of learning across the whole curriculum.
This course provides a full practical framework to address many of the key questions about early literacy:
How do you get children engaged in books and stories?
How do you inspire harder to reach learners?
How can you integrate storytelling and literacy into child-led play?
How do you get children to become independent storytellers?
How can you use storytelling to develop skills across the whole curriculum?
How do you develop language and communication?
How can literacy make an impact across the WHOLE CHILD?
What resources do you require to implement early literacy successfully?
What are the key skills and benefits?
I have taken ten years of early years experience, and condensed it into 2 hours of content containing the best 100 storytelling and literacy ideas that I know to address all of these issues.
WHO IS IT FOR?
Early Years Teachers (Reception, Preschool, Twos, Kindergarten)
Key Stage 1 Teachers (Kindergarten for non-UK)
Preschool Practitioners, Twos Practitioners
Support Staff (For Children Aged 2-6)
Parents Of Children Aged 2-6
Literacy Coordinators
Headteachers, Nursery Managers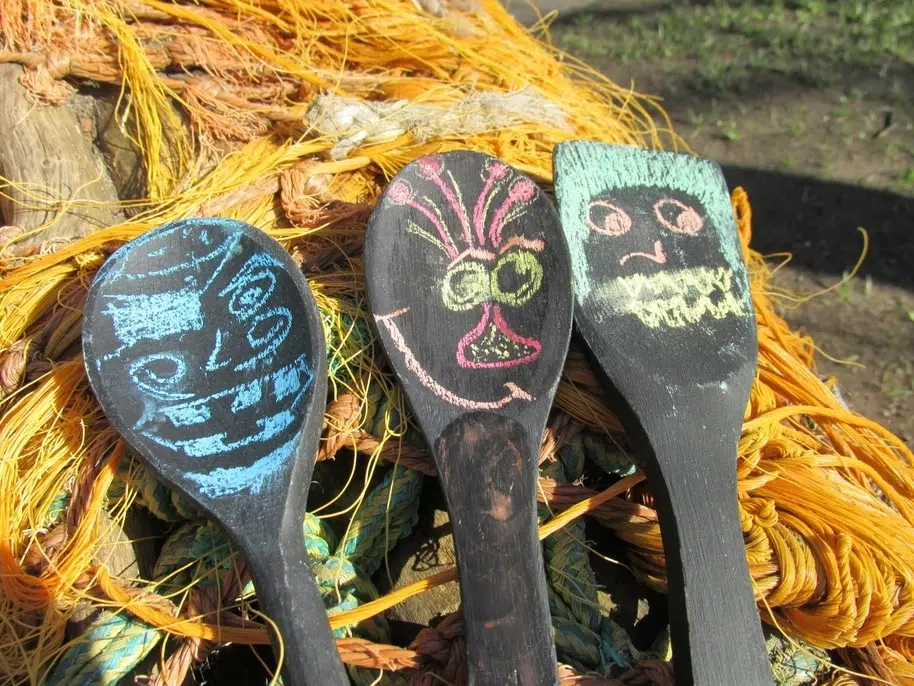 COURSE CONTENT
The course is a mixture of multiple brand new strategies, mixed in with some old classic early years activities that have been revamped and modernised.
As an example of a classic activity, I take a look at story stones – how to make them, and many games you can play with them. However, I then go further, and look at many variations of story stones, and ways of using related original resources to stimulate structured storytelling, mark-making and communication in different ways.
Other strategies involved in the course include:
Story sticks – what they are, and multiple ways to use them
At least ten loose parts play storytelling ideas
Multiple small world play storytelling ideas
Literacy ideas using puppets
Story dice – how to make them and how to use them
Story poles (what they are and the different ways you can make and use them)
Many ways of creating and using story spoons
Child-led storytelling activities
And MANY MORE…
Single Access For 1 Person
£97 (+VAT)
$124
Pay at checkout (instant access) or request an invoice (access within a few hours)
To pay by invoice, select "Invoice Payment" at checkout.
Bulk Orders For Teams
£297 (+VAT)
$379
Up to 10 staff can access course for up to 1 year
Request an invoice (access within a few hours)
To pay by invoice, select "Invoice Payment" at checkout.
Email Us Instead
You are also able to just email us at hello@earlyimpactlearning.com. Let us know what course you want to get booked onto, and how many people, and we'll get you set up.
FREQUENTLY ASKED QUESTIONS
Do you have to pay at checkout?
If you are from an educational setting, then you can request an invoice that will be sent to you. You will receive a code as soon as the invoice is set up, and you will then be able to access the course. This will usually happen in a few hours. Ideally we would like to receive payment within 30 days (but you can access the course before this as soon as the invoice is set up)
Can I access the course straight away?
Content Toggle Block for Gutenberg makes it super easy to create toggle-able content. This toggle block comes with well-thought customization options.
Can parents request an invoice?
Unfortunately no. We require payment for access to the course. We can only send invoices out to educational businesses and schools.
I live outside of the UK. Is this course relevant to me?
Yes, these strategies will work anywhere and are not based on national policies or documents.